Since its establishment in the year 2014, Wenzhou Zigpac Industry Ltd has amassed over many years of experience providing custom printing services for stickers, labels, decals, fridge magnets, playing cards, paper boxes, poly mailers, flyers and booklets . The items we make are tested and trusted as eco-friendly, resilient and economical. Our printing services are extended to industries such as medicine, food industry, liquor, cosmetics, electronic cable, chemical products, office supplies, building materials, electrical appliances, hardware machinery, toys and gifts, daily necessities, clothing etc.
In order to deliver quality service to our clients, we make use of the best equipment and technology on the market. Some of the equipment we use include: Computer-controlled 12-color printer, heat cutting machines, UV6+1 (local light oil) version of the PS web offset printing machine, Japan solar 8+1 full rotation speed printing presses and injection molding machine.
We also have a production team consisting of trained technicians and workers with specialized skills in creating complex handicraft products. Our production quality assurance team also ensures that all production items meet the necessary quality standards as prescribed by government, associations and regulators in China, US and the EU.
We believe that knowledge is power and as a result, we try our best to stay in the know on latest changes and developments in the printing and packaging industry. These developments are also communicated to our clients to ensure all items produced are in tune with recent happenings. Our goal is to make our customers look good.
At Zigpac, customer experience is at the center of everything we do. If you need tips before you buy, we understand that most times, talking to an expert might be the best solution and as such, we also have agents you can reach out to via email or via our chat box for positive and responsive solutions.
Not sure you want to place a bulk order immediately? No problem! We offer free product samples on most of our items. We also ensure artwork cleanups and digital proofs are provided to our clients to show that the products hosted on the website match with your expectations in all areas. Therefore, we encourage you to order all your printing items with confidence.
With Wenzhou Zigpac Industry Ltd, "buying custom logo merchandise online" doesn't have to mean self-service! We provide a personalized buying experience for all customers by ensuring they have quality products, caring people, and promotional expertise always.
Our Guarantees
---
We want you to be happy with your experience and genuinely impressed with the end result. And we'll do whatever it takes to make that happen. That's why your satisfaction is always 110% guaranteed!
Enjoy peace of mind when you partner with zigpac . Above all else, you can rest assured that you'll get the correct item and imprint as well as on-time delivery… or your order is free!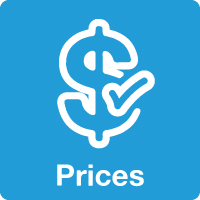 If you find a lower total price within 30 days of your purchase, we'll credit you the difference and take 10% off your next order.*
At zigpac, we want you to be a customer for life. That's why we believe in rewarding repeat customers. Get free setup on any reorder – that's a $50 value!
---
*Total price includes product, set-up, imprint, production & shipping